Introduction
Businesses need effective tools to manage their marketing initiatives in the fast-paced world of digital marketing to accelerate growth. HubSpot Marketing Hub is a top-of-the-line all-in-one solution that gives marketers access to a wide range of tools to optimize their marketing plans. Marketing Hub provides a variety of powerful tools designed to create marketing excellence, leading to nurturing client relationships. The key benefits and features of the Marketing Hub will be covered in this post, emphasizing how they can transform your marketing efforts.
What is HubSpot Marketing Hub?
The state-of-the-art marketing automation platform HubSpot Marketing Hub offers a variety of tools and functions to help firms manage their marketing initiatives. It strives to attract, retain and delight customers with a focus on inbound marketing.
A holistic approach to marketing automation
Combining different functionalities, HubSpot Marketing Hub takes a holistic approach to provide marketers with a complete set of tools. With the help of these technologies, firms can seamlessly execute their marketing plans, from acquiring customers to converting leads.
Attracting visitors with inbound marketing
The power of the HubSpot Marketing Hub to drive people to your website is at its core. Businesses can increase their online presence and generate organic traffic by using tools for search engine optimization (SEO), content development, and blogging. To reach a large audience through various platforms, the platform also provides social media management and advertising options.
Converting leads and managing contacts
HubSpot Marketing Hub helps convert website visitors into leads after landing on your page. Businesses can effectively collect and manage important client information by using lead capture forms, landing page development, and powerful contact management features. Additionally, the platform enables lead scoring and segmentation, enabling marketers to focus their efforts on the most qualified leads.
Nurturing customer relationships and personalization
Through its automation processes, email marketing, and personalized content creation tools, HubSpot Marketing Hub excels at developing customer relationships. Marketers can make personalized content recommendations, design timely email campaigns, and use customized messaging to engage customers. This personalized approach fosters stronger client relationships and greater customer satisfaction.
Analytics and reporting for data-driven decision making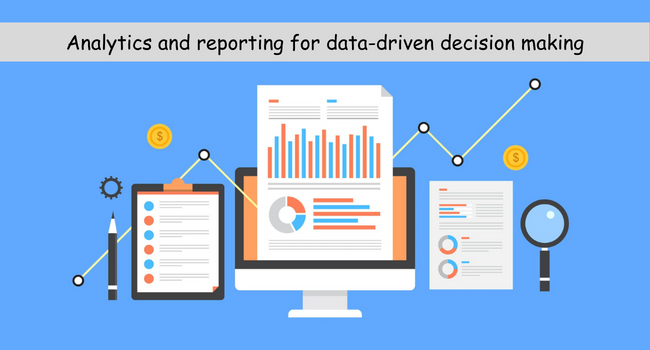 HubSpot Marketing Hub offers comprehensive analytics and reporting options. Data-driven decision-making is critical to the success of marketing campaigns. Marketers can monitor website traffic, test conversion rates, evaluate the effectiveness of their initiatives, and gain insight into consumer behavior. These analytics give companies the ability to enhance their marketing plans and make wiser choices based on current information.
Integration and Scalability
To create a unified platform for all customer-facing teams, HubSpot Marketing Hub interacts seamlessly with other HubSpot products, including CRM (Customer Relationship Management), and Sales H. This integration improves collaboration. , faster data flow, and enables a consistent customer experience across departments. The platform also has scalability, making it suitable for companies of all sizes, from startups to enterprise-level corporations.
Training and support
To equip marketers with the knowledge and skills necessary to fully utilize the Marketing Hub, HubSpot offers many training tools, including online courses, certification programs, and a supportive community. Additionally, the platform provides professional customer support for any queries or technical issues.
Conclusion
Businesses looking for marketing excellence can benefit from HubSpot Marketing Hub's complete all-in-one solution. The platform gives marketers the tools they need to attract, retain and delight customers throughout their customer journey thanks to a wide range of features, including inbound marketing tools, lead conversion Capabilities including nurturing customer relationships, data analytics, and seamless integration. Marketing Hub offers a scalable solution that accommodates organizations of all sizes, enabling them to achieve their marketing objectives whether they are small or large enterprises. Marketers can use Marketing Hub to strengthen their strategy, lead generation, customer interactions, and data-driven decision-making to drive business success.
---
FAQs (Frequently Asked Questions) – HubSpot Marketing Hub: Your Comprehensive Solution for Marketing Excellence
Q1: What is HubSpot Marketing Hub?
A marketing automation platform called HubSpot Marketing Hub provides a variety of tools and capabilities to help companies manage and optimize their marketing initiatives. This includes lead generation, analytics, customer relationship management and inbound marketing.
Q2: What are the main features of HubSpot Marketing Hub?
Search Engine Optimization (SEO), content creation and blogging, lead capture forms, landing page creation, contact management, automation workflows, email marketing, personalized content creation, analytics and reporting, and more. Some of the features offered by the HubSpot Marketing Hub.
Q3: Is HubSpot Marketing Hub suitable for businesses of all sizes?
Yes, the HubSpot Marketing Hub is designed to work with companies of all sizes, from small startups to large corporations. It offers scalable solutions that can be customized to meet the unique requirements and objectives of different organizations.
Q4: How does HubSpot Marketing Hub support inbound marketing?
Inbound marketing tactics can be supported by Marketing Hub tools and features, including blogging, content production, and SEO optimization. These resources help drive organic traffic to your website and keep visitors interested throughout the purchase process.
Q5: Can HubSpot Marketing Hub help with lead generation and management?
Absolutely. To help organizations convert visitors into leads, Marketing Hub offers lead capture forms, landing page building, and powerful contact management features. To prioritize and focus efforts on qualifying leads, it also provides lead scoring and segmentation.
Q6: Does HubSpot Marketing Hub support personalized marketing campaigns?
Yes, custom marketing campaign options are available in the Marketing Hub, including automation workflows, email marketing, and custom content production. With these tools, organizations can send personalized messages and content suggestions to engage and strengthen customer relationships.
Q7: Can I track the performance of my marketing campaigns with HubSpot Marketing Hub?
Yes, HubSpot Marketing Hub has robust analytics and reporting capabilities. Marketers can monitor website traffic, track conversion rates, and analyze campaign performance to learn important details about consumer behavior. Making data-driven decisions and optimizing marketing strategies are both supported by these insights.
Q8: Does HubSpot Marketing Hub integrate with other HubSpot products?
Yes, HubSpot Marketing Hub integrates easily with CRM, Sales Hub and Service Hub solutions. Through this integration, a unified platform that improves collaboration and creates a consistent user experience across multiple departments is made possible.
Q9: Are training and support available for HubSpot Marketing Hub users?
Yes, HubSpot offers a wealth of training content to help users get the most out of Marketing Hub, including online courses and certification programs. A helpful community and committed customer support is also accessible to answer any technical questions or concerns.
Q10: How do I get started with HubSpot Marketing Hub?
You can visit HubSpot's website to learn more about their services and get started with the Marketing Hub. To meet diverse business demands, they offer a free trial as well as a choice of multiple pricing schemes. To help you adopt and use Marketing Hub effectively, you can also access training materials and connect with their support team.